Visualise
Process scan data and segment anatomy
01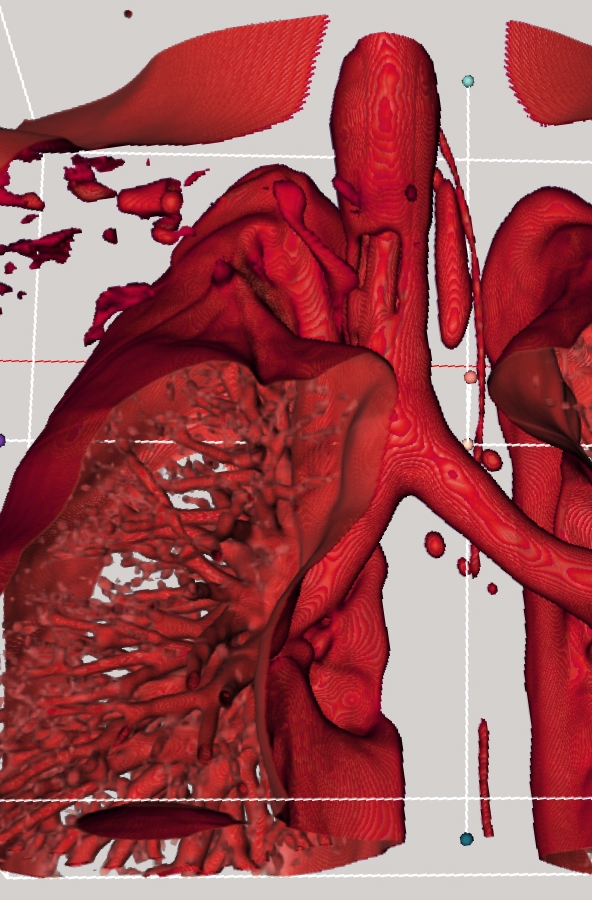 Enhance
Clean mesh and add surface details
02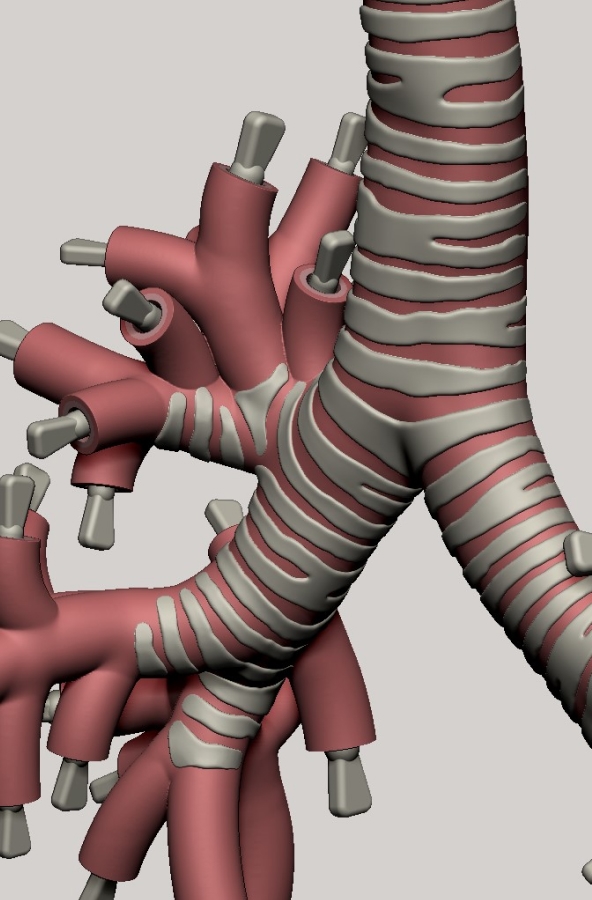 Customise
Build moving parts and pathological features
03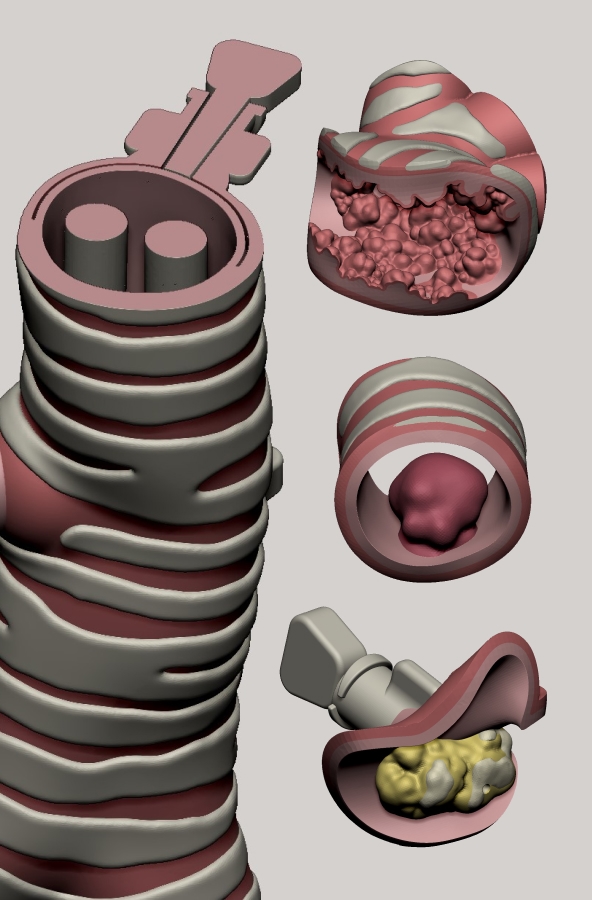 Print
Blend flexible and rigid PolyJet materials
04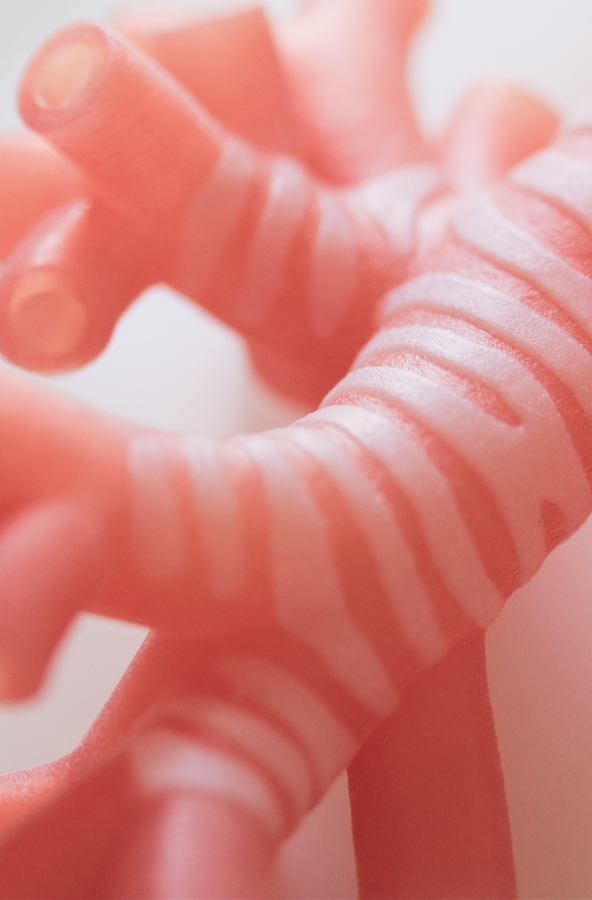 Our core focus is anaesthesia tracheal models and interactive models of complex anatomy. Using advanced methods of data acquisition, computer modelling and 3d printing our models closely mimic anatomy to a new level of realism.
While static and generic models provide simple representations of internal pathways, our models account for individual variation and closer representation of patient dynamics and condition.
View Project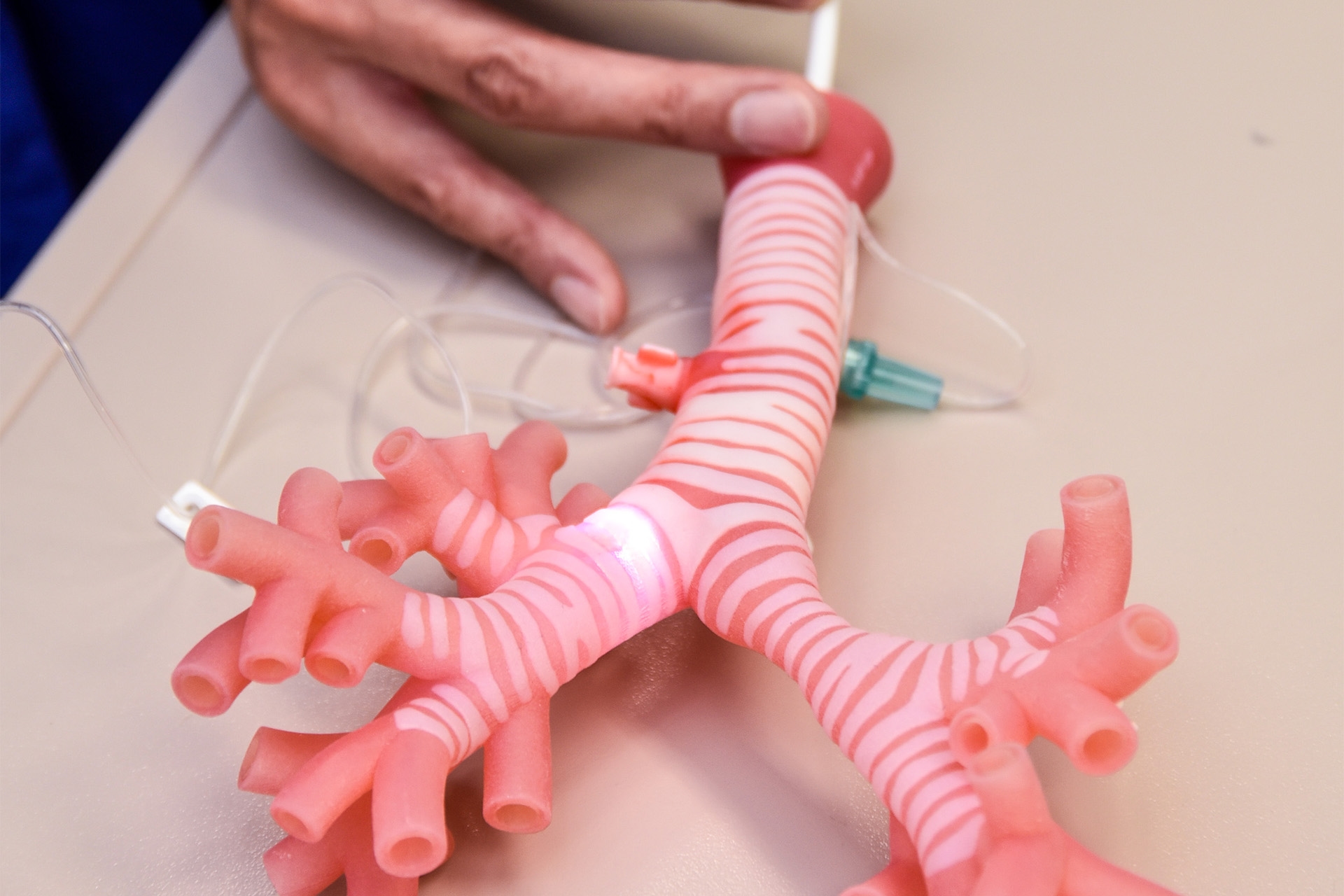 our model capabilities
Anatomical likeness with flexible materials
Normal or abnormal anatomy
Dynamic parts ie. inflation
Customisation to patient condition
Medical expertise + design innovation
Simpath is clinician-led and design focused, our goal is to produce the best equivalence of anatomy through advanced methods of manufacture. Our expertise in high resolution 3d printing allows us to produce models that simulate complex pathology and dynamic activity such as inflation, constriction and bleeding.
Trachea models are full colour and flexible, available sized for paediatric to adult, configured as standard models, dynamic models or pathology models.