Interactive models
Moving beyond simple anatomy, ethical and future focused design goals inspired us to develop responsive models. Our models are used by simulation centres for advanced skill development, operative awareness and clinician response. And for companies' models that facilitate R&D testing and evaluation of new product concepts.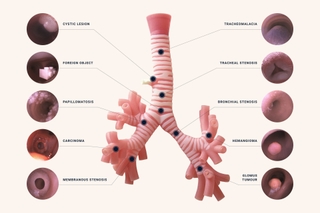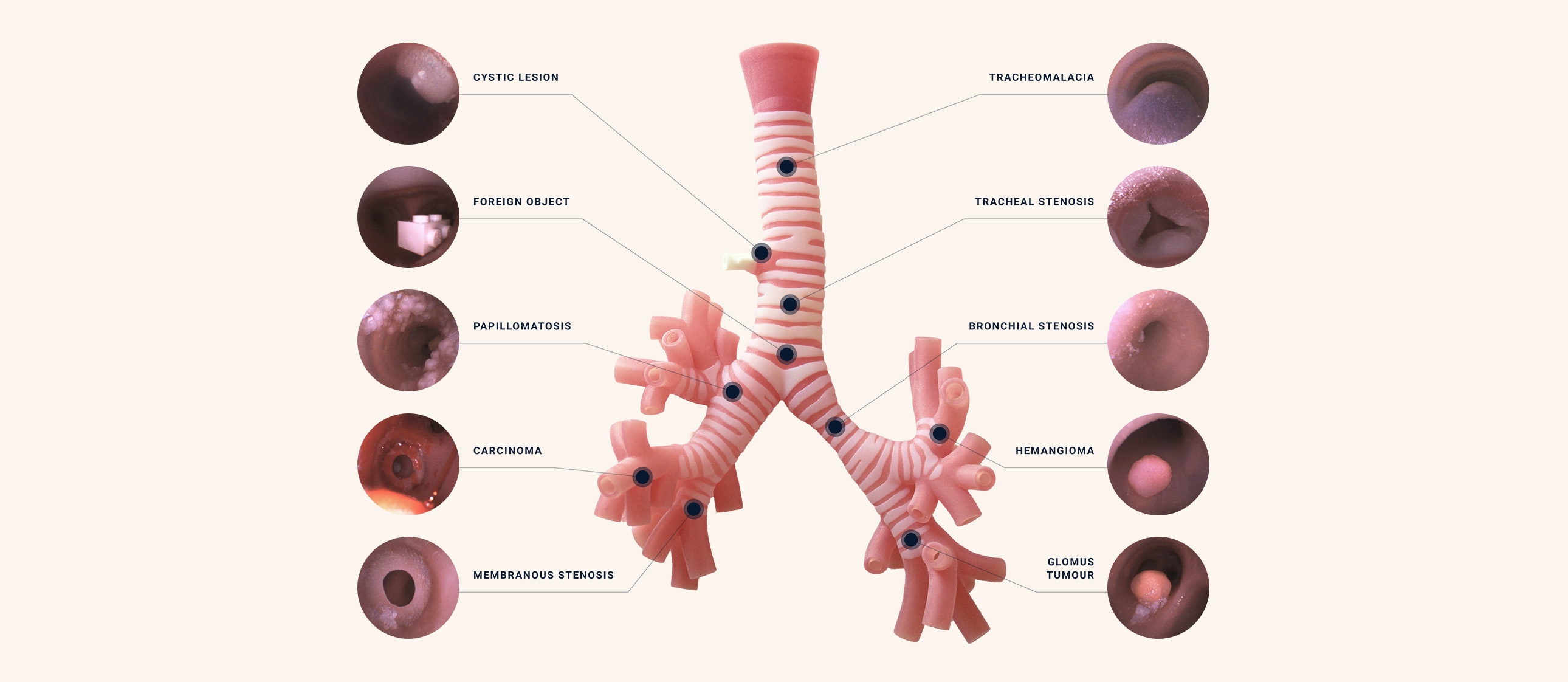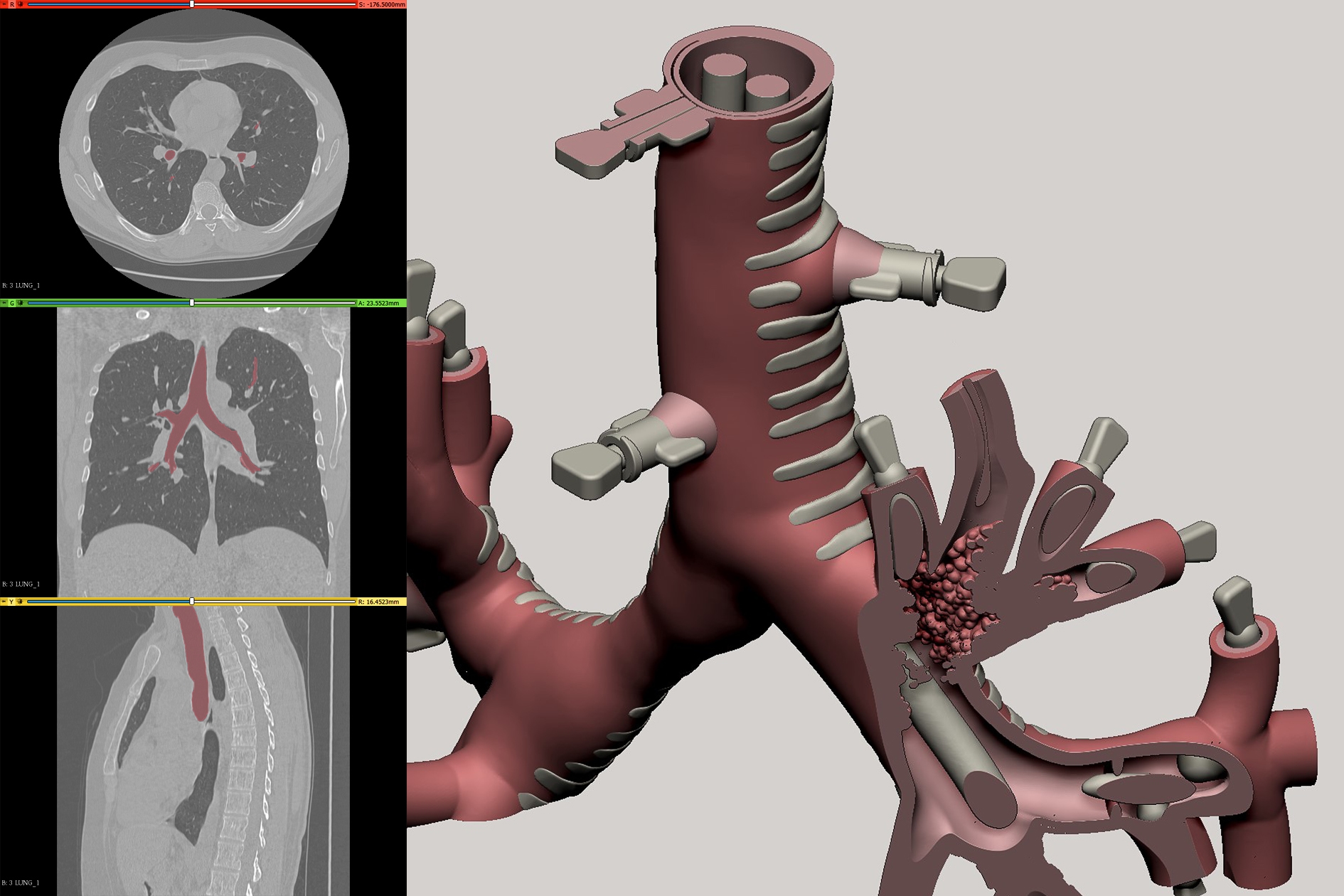 Patient pathology
We work with Dicom images and observation to facilitate the best equivalence of shape, colour, activity and realism.
Through the scope
Pathology can be placed where required within the model. Levels of complexity, interaction and dynamics can also be tailored to requirements.
The images below show one of our trachea models in use during a simulated bronchoscopy.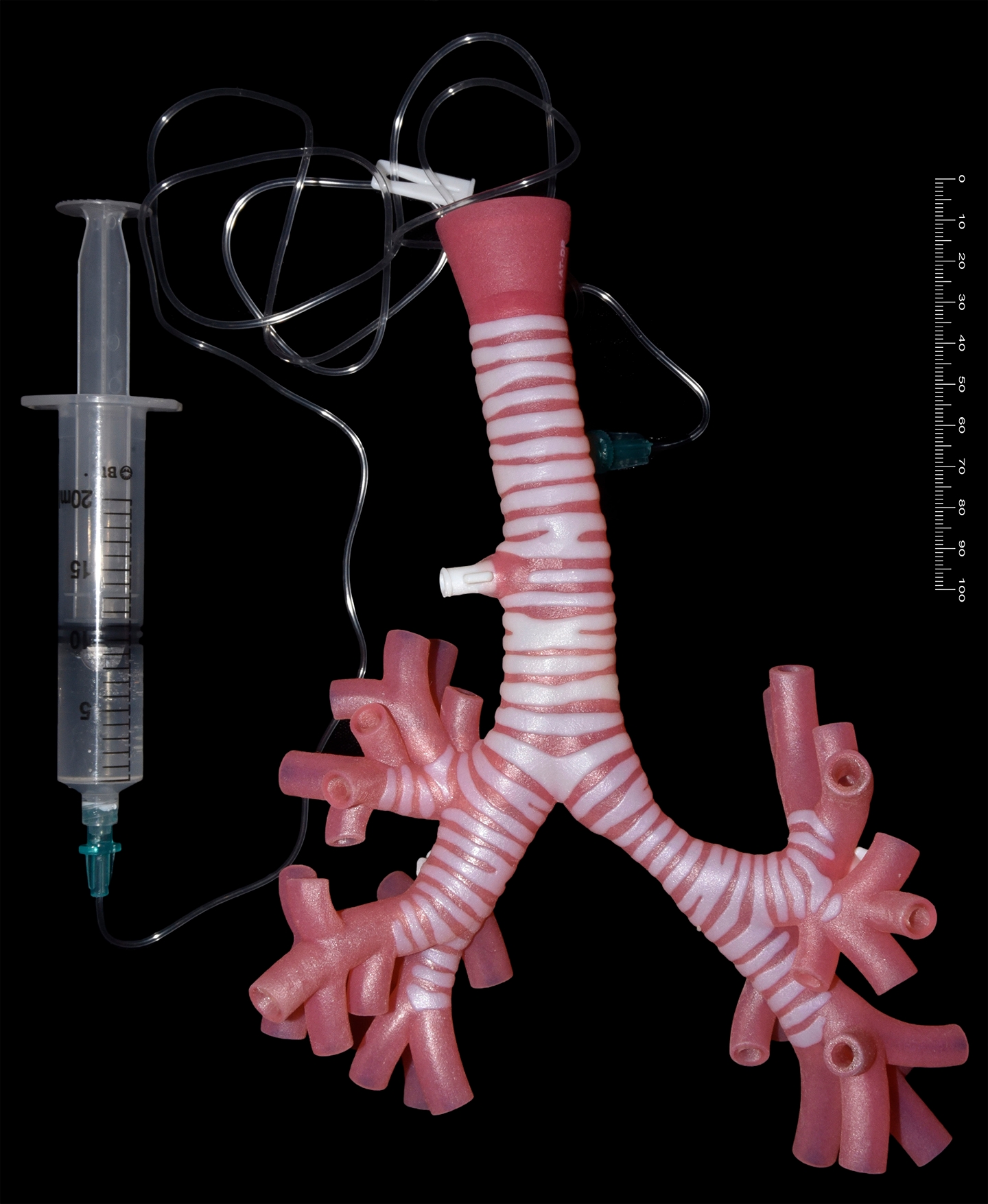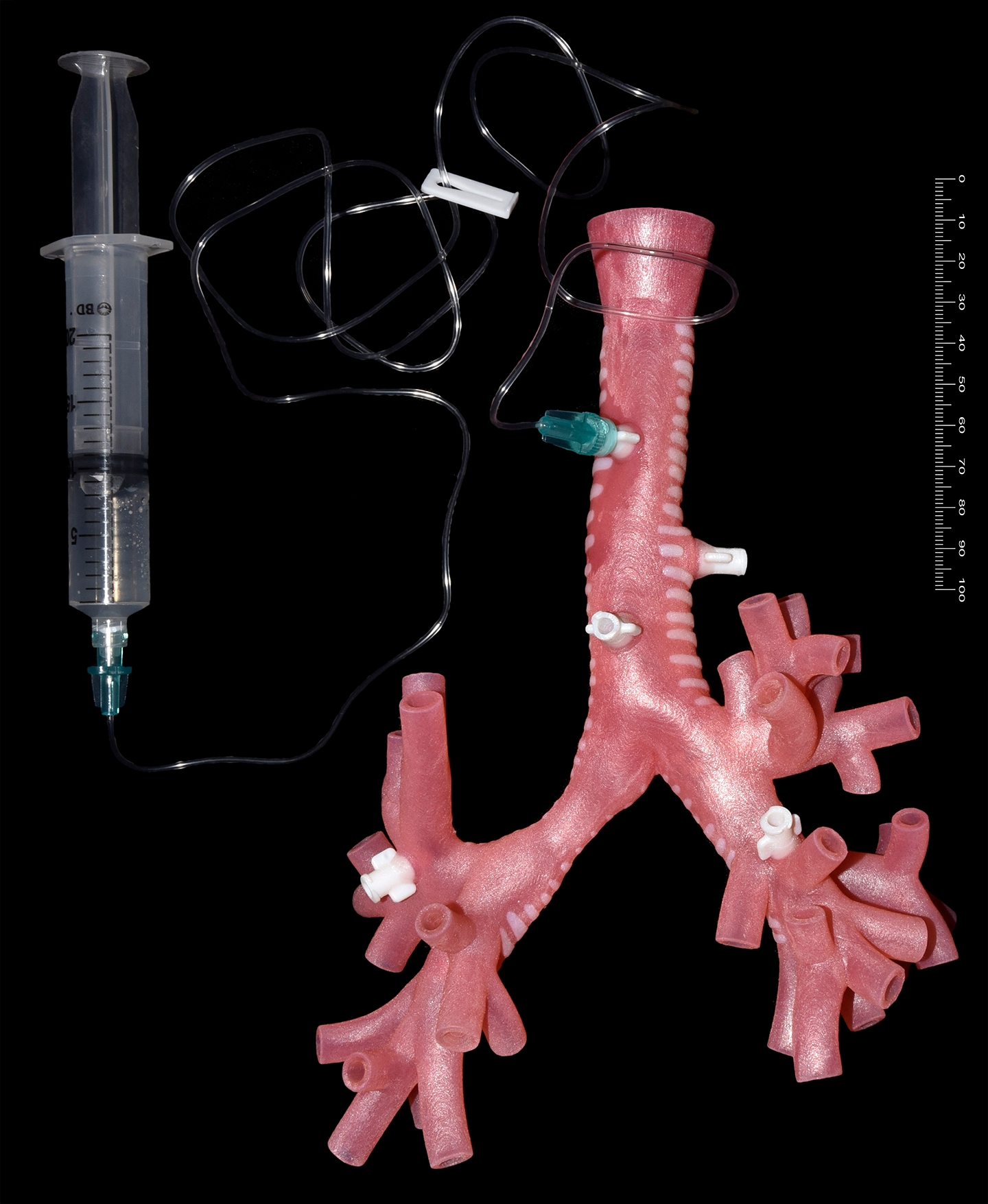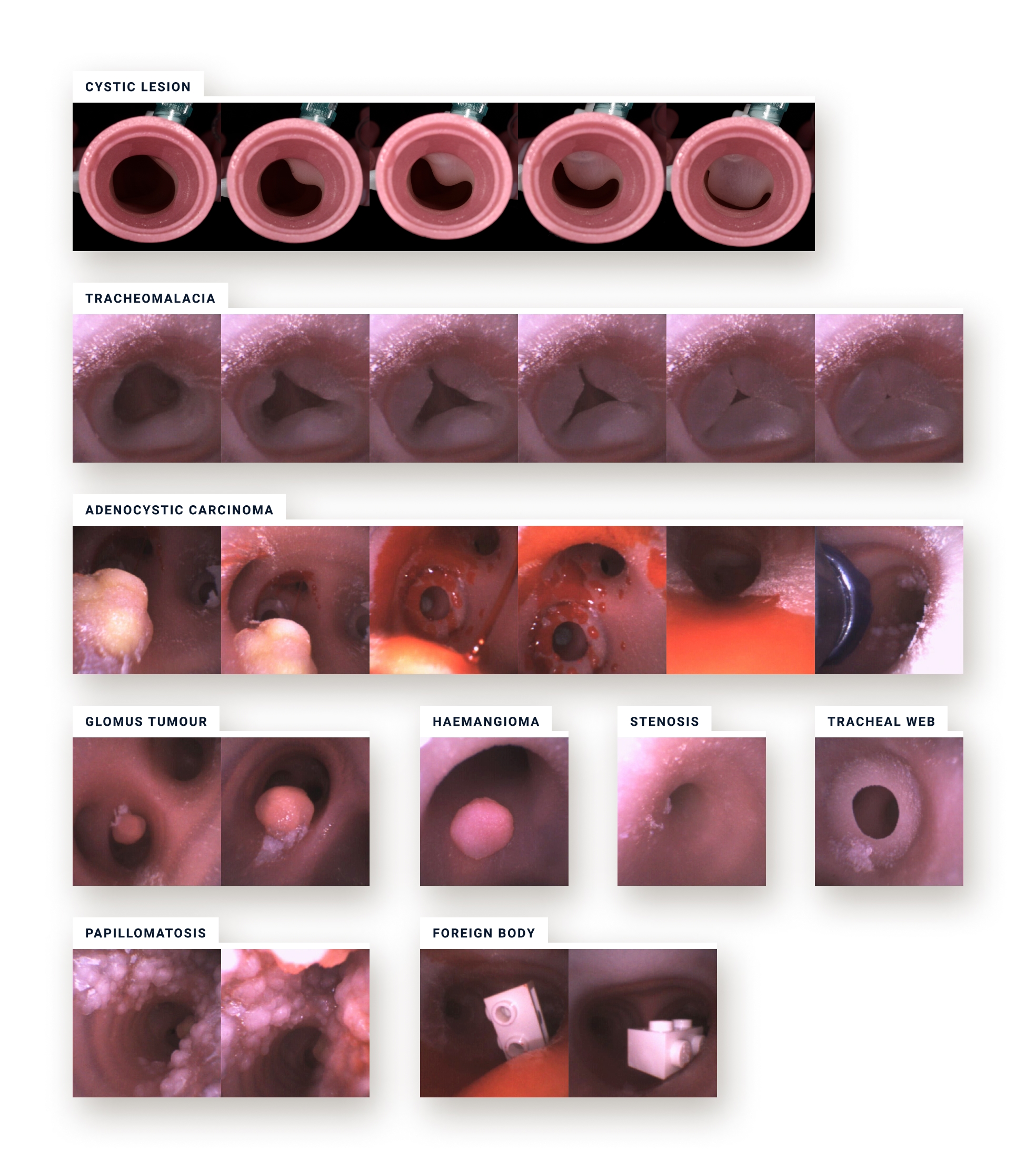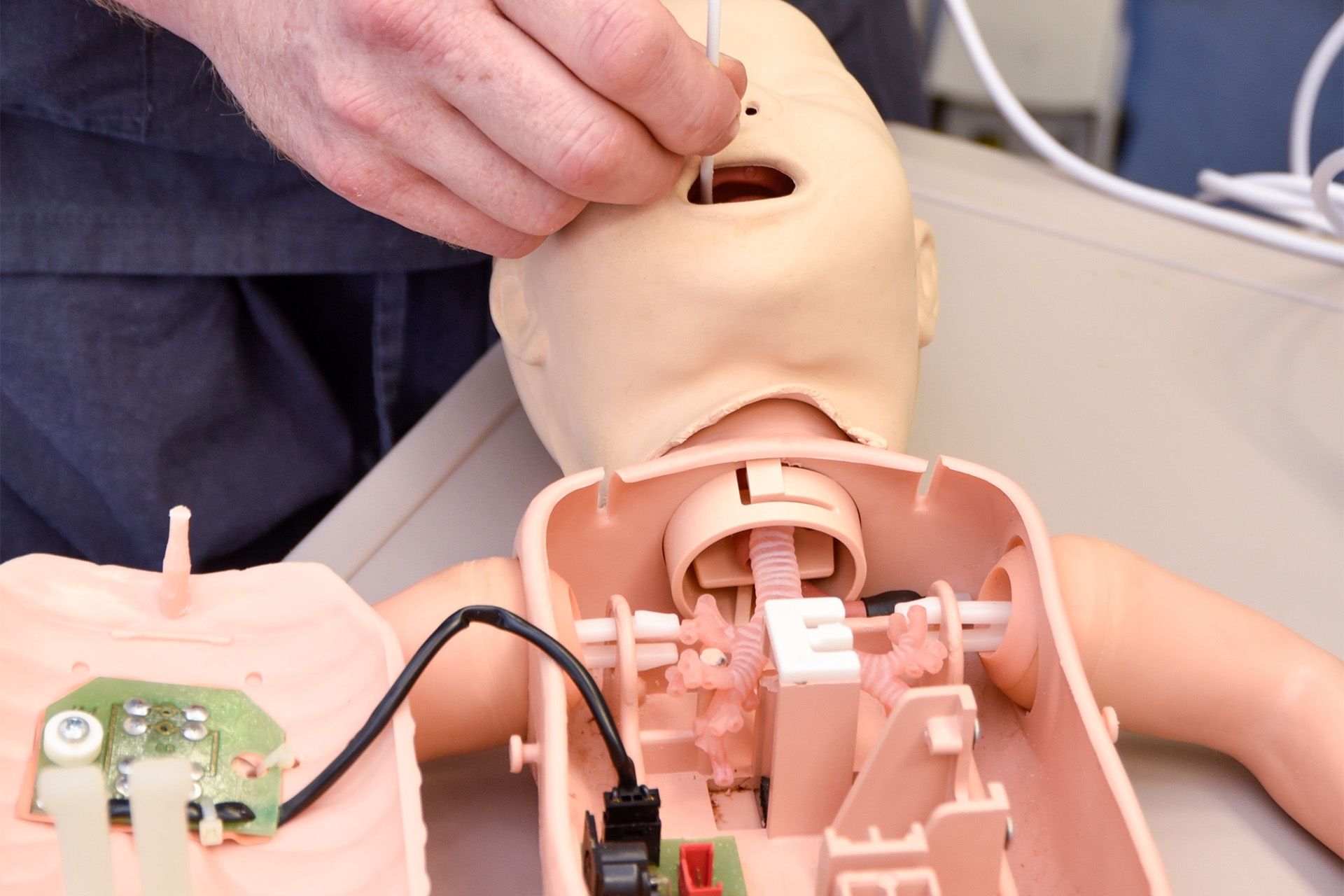 Custom trachea sizing
Material behaviour and longevity; our products are 3D printed in a multi-property polymer, in effect we vary the density and softness of regions to allow a true likeness to anatomy. Careful handling and care will allow models to function well for extended periods.